Case Study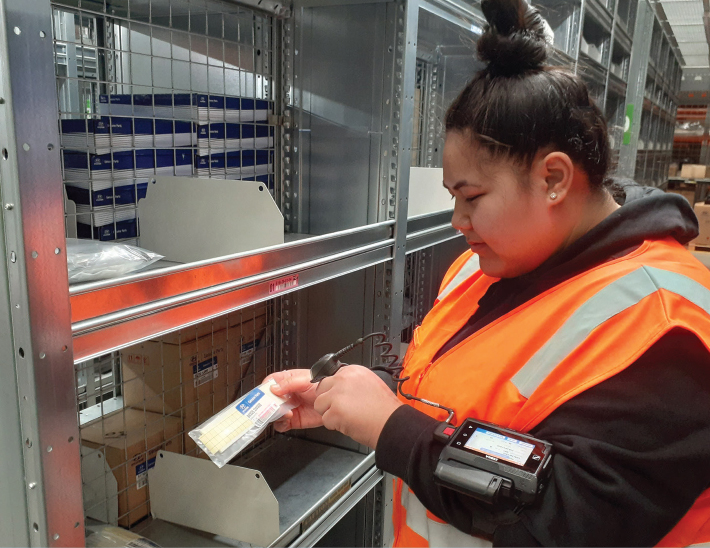 Running on Ivanti® Velocity & Ivanti® Speakeasy, Mobis uses Android-based Zebra products for its supply chain needs.

We needed a solution that would help increase productivity while seamlessly integrating with our warehouse management system... the take up of the new technology has been rapid and decisive. Operators only need a day to become thoroughly familiar with the new devices. We are already seeing the benefits from the initial roll-out with staff already eager to know when they were going to get theirs.
Darren Bowley
Warehouse Operations Manager
Mobis
Dated technology threatened the efficiency of Mobis' Australian distribution network.
With 59 million Hyundai and Kia vehicles on the road worldwide, and the complexities of after-sales parts supply management chain, Mobis needed a sophisticated warehouse solution to match the reputation of its brand.
Mobis engaged Skywire as its trusted mobility partner to help design, build, and pilot a solution. Working in close collaboration with Mobis, Skywire and Ivanti ran a pilot test using Zebra's Voice Directed Picking solution in a section within the warehouse.
The results delivered were promising—a 15% productivity increase and an additional 39% reduction in errors compared to voice-only solutions.
Mobis opted to go with Zebra's multi-modal solution running on Ivanti Velocity. This would include a future VDP component, Ivanti Speakeasy, therefore accommodating all of Mobis' requirements from company-wide IT upgrades, budgets, platform, and specific operational needs.