Windows 10 eBook
There's more to Windows 10 than migration. Do you have a plan on how you will maintain Windows 10 updates?
LDMS HAS A NEW NAME
Too many devices? No worries. You're in control.
Do more than keep your business up and running. Consolidate your endpoint management, satisfy growing user expectations, and manage all the devices users access from a single, unified endpoint management suite.
Ivanti Endpoint Manager, powered by Landesk, is proven, reliable endpoint management software that is core to: 1) discovering everything that touches your network; 2) automating software delivery; and 3) integrating actions with multiple IT solutions.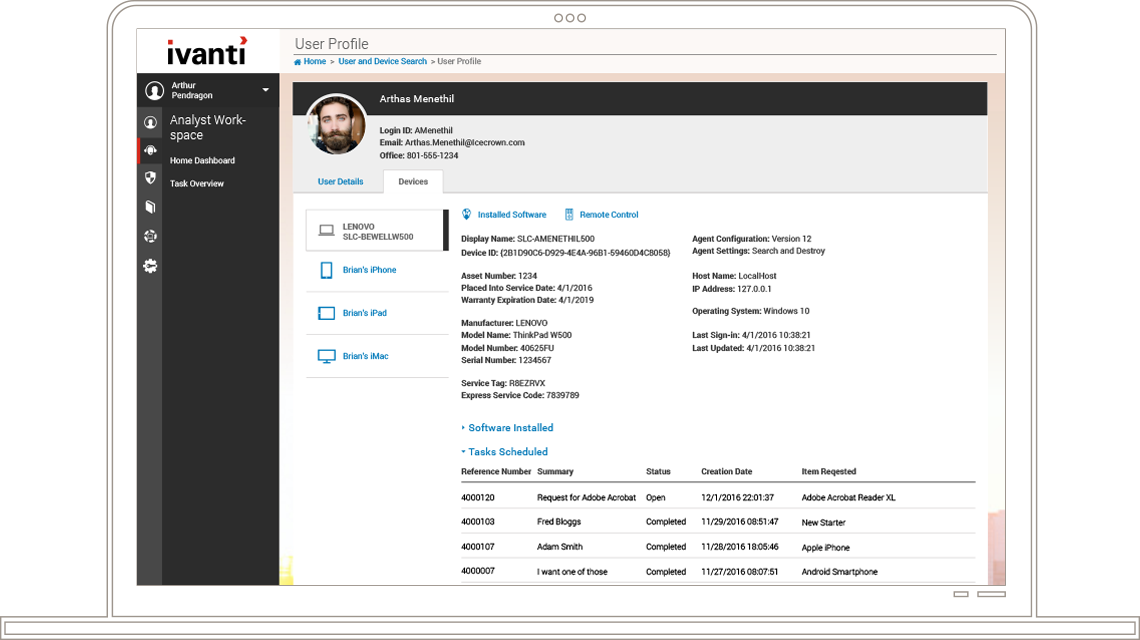 Pat on the back, heartfelt thank you, quick smile... your continued accolades for doing more with less
Employ fewer resources to accomplish faster results. One person can manage thousands of users and their devices.
Unified endpoint management
Why make it difficult? You deserve to manage everything the same way.
Go from insights to actions
Find answers faster and resolve more with fewer resources.
Manage more endpoints with fewer resources
Learn how Ivanti solutions help Advocate Health Care manage 6-times as many devices with less time and effort than ever before.
Endpoint management
Discover, inventory, and configure all devices—PCs, laptops, servers, tablets, and smartphones.
OS provisioning
Simplify imageing—quickly deploy or migrate to latest Windows, Mac, and Linux operating systems.
Software distribution
Target user groups or provide an app store experience—downloads software automatically to the correct devices.
PC and Mac remote control
Interact securely with users—fix their issues and educate them from anywhere.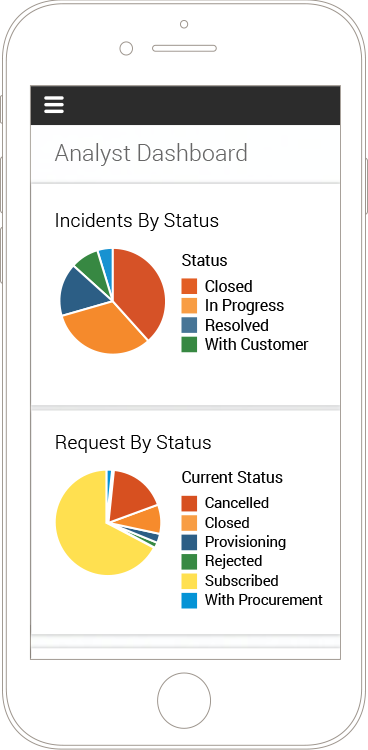 Dashboards and Workspaces
Business value dashboards and role-based workspaces for contextual information and actions.
Mobile Device Management
Manage and secure iOS, Android, Windows, and Mac devices via MDM from one console with easy enrollment and policy management.
Apple and Mac Management
Experience complete enterprise Mac and iOS device management from inventory to software or OS deployment.
Power Management
Implement green IT and report on the actual energy utility savings.
We've seen dramatic increases in response times and solutions to user problems.
George Leonard
IT Asset Manager
Experience modernised IT
See why so many customers and experts recommend Endpoint Manager.