I Need To...
Add a Software Asset Management (SAM) Solution to my ServiceNow Deployment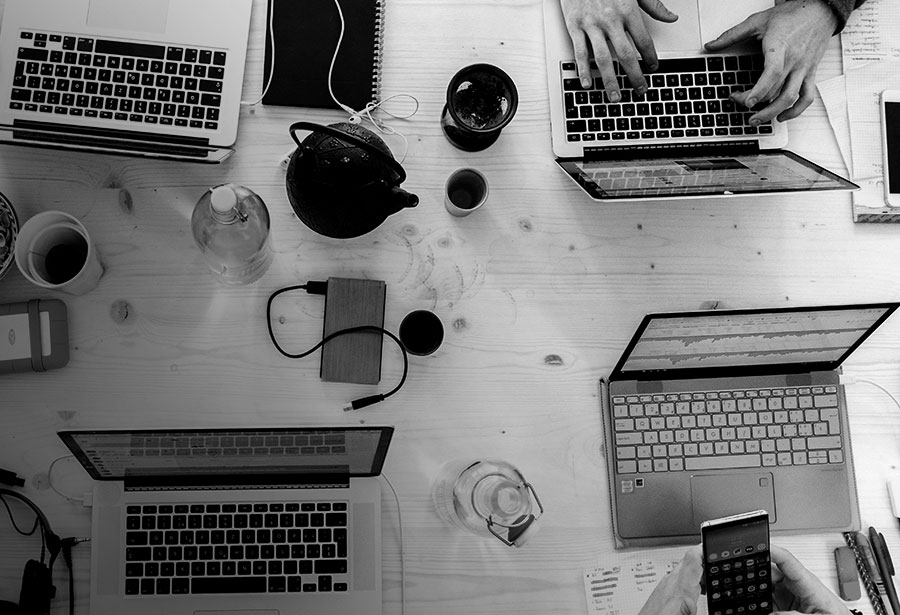 SAM Needs Ivanti
See how Ivanti brings clarity to your most complex software licenses.
Read The Data Sheet
Efficiently Manage IT Assets
SAM makes ITSM better—and can save your enterprise lots of money.
Read The Blog
SAM/ITSM Crossroads
ITAM and ITSM encompass overlapping initiatives. Learn where their paths cross.
Read The Blog
Make Sense of Your Software Assets
ITAM and ITSM Combine Forces
Software asset management (SAM) is essential for successful IT service management. For example, the SAM capability built into ITSM platforms such as ServiceNow is great for simple desktop environments, but struggles when things get more complex such as multiple vendor datacenters, virtualization and cloud-based scenarios. In these situations, they very quickly lose efficacy, eroding the core benefits of SAM efforts and compromising the accuracy of the data used throughout ITSM.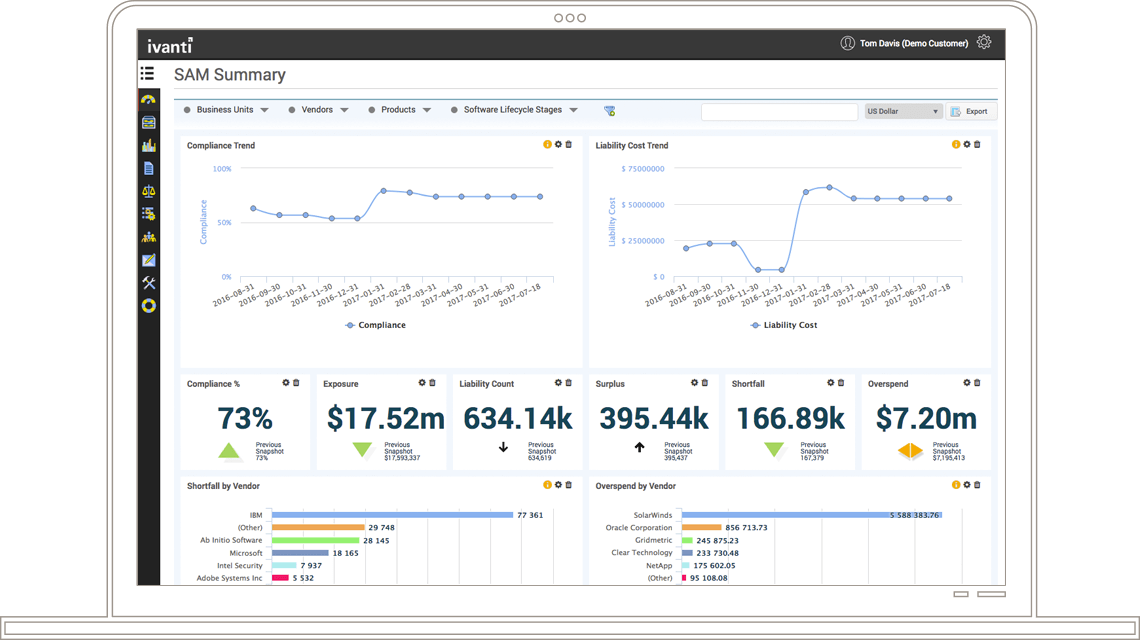 Get more out of ServiceNow with integrated software management
Deliver comprehensive information about your critical software assets directly to the ServiceNow interface your team already knows and uses.
Optimise software assets
Gain a clear understanding of complicated vendor licence challenges for cloud, server, and data centre-based products.
Reduce software spend
Clarity for your software ensures you're paying for licences you require. No more, no less. Plus, you have the visibility to get and stay compliant, helping you avoid financial penalties that come with failed audits.
Improve ITSM ROI
Enhance Service Desk capability, and support project management through IT transformation projects.
Taking Software Asset Management to a New Level
With many global enterprises now leveraging ServiceNow's ITSM platform, it is critical that any SAM tool must be able to integrate seamlessly with ServiceNow in order to deliver maximum value within an enterprise organisation.
License Optimizer
Complete software licence management.
Complex data centre licence optimization.
Rich Integration
Traditional SAM simply integrates with the CMDB and stops there, but Licence Optimizer for Clients and Servers does this and so much more, all within the ServiceNow User Interface.
For vendors such as Citrix, IBM, Microsoft, Oracle, and more.
Encompasses hundreds of thousands of titles to normalise information into a single view.
Build scenarios for initiatives like cloud migration, and implement the most successful plans.
Keep tabs on software vendors and monitor their performance.