I Need To...
Manage My OS and Third-Party Application Patch Compliance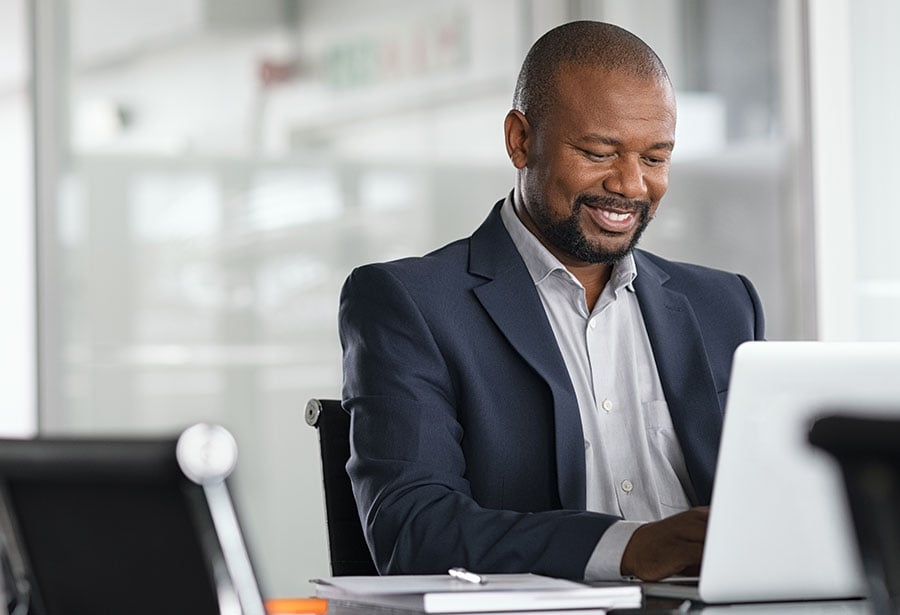 Go for the Gold
Get the benefits of an award-winning solution that's changing the industry.
Learn More
Superior Protection for Your Users
Software patches are like seat belts for your users—don't fall victim to a lapse in patch deployment.
Read The White Paper
Modernise IT Security
Read the 10 reasons to modernize your IT security and the 10 ways to do it.
Read The White Paper
OS Patching
Your plan of attack could be leaving you exposed
With security breaches the new normal, the rush is on to implement effective security practices and ensure proper patch compliance. And with the rising number of vulnerabilities in third-party applications, this includes solutions that instal critical security updates for more than just Microsoft products.

But whether your machines are behind the firewall or remote, physical or virtual, patching your critical operating systems and apps in a timely, effective, and cost-effective manner remains challenging.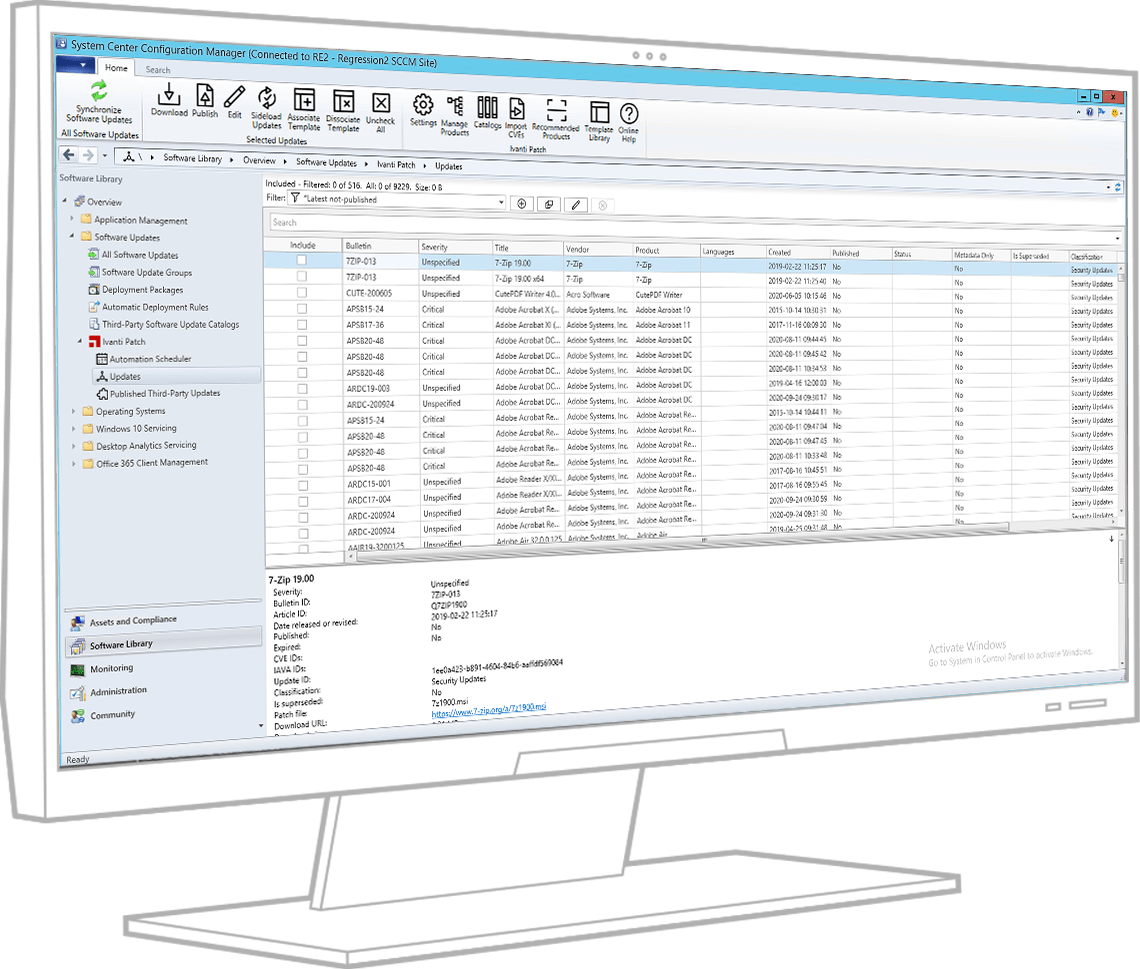 Keep pace with the constant stream of security threats and patches
Get proven, industry-leading patch management to keep all your systems, operating systems, and third-party apps up to date with the latest patches.
Patch Automation
Distribute thoroughly tested patches to thousands of machines in minutes with minimal impact on your network.
Heterogeneous Platform Support
Streamline patching for multiple operating systems.
Third-Party Application Patching
Patch your most vulnerable apps, including Acrobat Flash, Java, and multiple Internet browsers.
Distributed and Remote Patching
Patch all devices anywhere—whether they're behind the firewall, on the road, at remote sites, or even asleep.
Greater ROI from MEM
Invested in MEM? Maximize your return while reducing risk from third-party apps.
Virtualization Support
Patch online and offline virtual machines and even hypervisors.
Centralised Control
Manage software updates from a single interface.
Patch Compliance
Easily verify patching enterprise-wide to meet the policies and regulations that affect your organization.
How Ivanti Can Help
You can't remove the biggest threat to your network: your users. But we'll help you eliminate vulnerabilities attackers use to exploit those users and work their way to your crucial data and ensure patch compliance. We can help you patch your most critical client operating systems and apps. Whether you're looking to improve and simplify patching for clients, extend your Microsoft MEM solution, or implement comprehensive patch management for servers, our solutions are easy to instal and configure. Patch effectively, enterprise-wide—without a heavy lift.
Patch for Linux, UNIX, Mac
Simplify how you patch your heterogeneous environment.
Patch for MEM
Patch third-party apps with ease from the MEM console.
Patch physical and virtual Windows servers, your Windows workstations, and third-party apps.
Patch for Endpoint Manager
Secure and manage assets from a single console with this Endpoint Manager value add.
Patching solutions for every environment
Ivanti products help ensure you're protected whatever your mix of clients, servers, and software.
Accurate, Pre-tested Patch Data
Our patch content engineers spend countless hours thoroughly testing all patches before we release them to you to ensure proper patch compliance. We put our years of experience to work so you can quickly patch third-party apps.
Automated Deployment of OS and Third-Party Patches
From patch discovery to assessment to delivery of fully tested updates from an extensive catalogue of patch vendors, our solutions simplify patch management across your organisation—even on remote and mobile endpoints. You can update even traditionally difficult apps like Java easily.
Integrated Patch and Systems Management
Complement Ivanti Management Suite with Patch for Endpoints to control patch compliance and systems management from a single interface.
Plug-in for Third-Party Patching in MEM
Patch for MEM eliminates many of the manual steps you'd take to define third-party app patches in MEM. With the plug-in interface, you can employ the same process, motion, and infrastructure already built into System Centre.
Powerful Solutions for the Data Centre
Patch, discover, and inventory online and offline virtual machines. Update templates and snapshots before they come online. You can even patch the hypervisor.

Role-Based Dashboards and Reports
The more laws and regulations are imposed on your organisation, the more critical the need for fully patched systems. Provide consolidated, detailed information about your security posture to focus on points of interest, take action swiftly, and demonstrate compliance.