I Need To...
Migrate My Devices to Android, iOS or Windows 10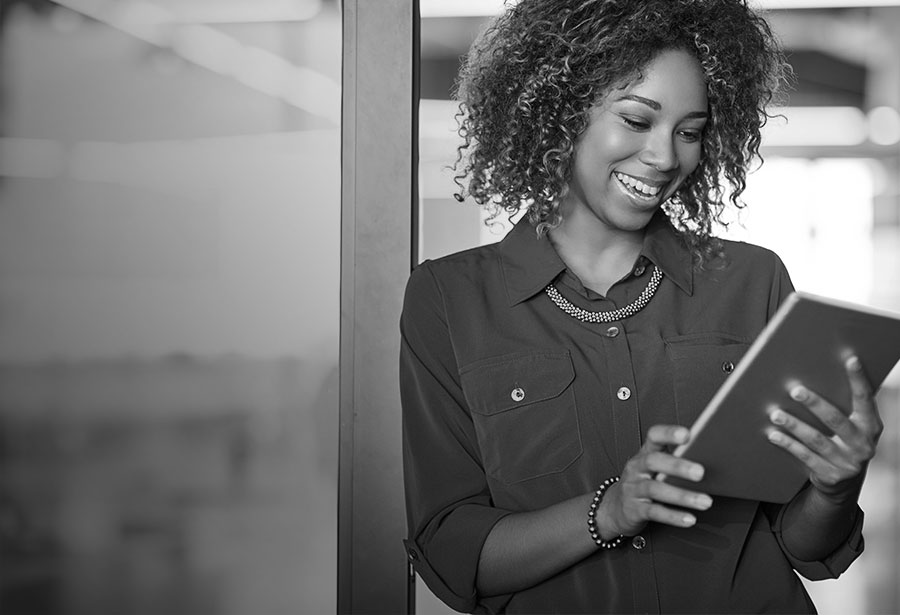 Web App Migration
Run SAP, Oracle and other web-based applications on our powerful Velocity Browser.
Read The Solution Brief
See How it Works
Connect to existing enterprise systems from Android, iOS, and Windows 10 devices, easily.
Watch Video
Telnet Modernization
Migrate your existing telnet functionality to Velocity and modernise your distribution centres.
Why Modernise?
Deliver Software That Makes Sense
Fast Training, Better Results
"[Velocity] turned all the function keys into buttons. So now, they're navigating, and instead of 'F3=BACK', they're hitting a button that says 'BACK'. So, for a new person using it, it makes sense."
Check out how Dorman Products improved accuracy and customer service with Velocity. Spoiler alert: mis-picks reduced 86%!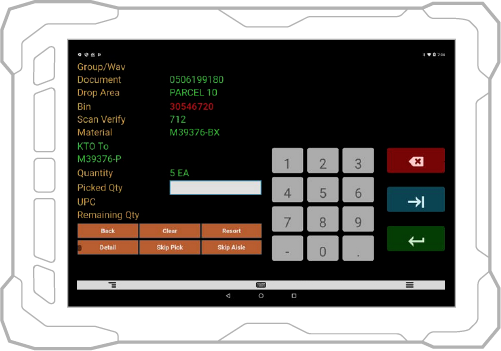 What stage are you at in your next generation mobile migration?
More than half of warehousing professionals surveyed are planning their mobility upgrade because current devices are ageing and nearing end of life. Ivanti helps you extract more value through your migration.
Modernise existing apps
How do you bring the mobile web interface forward to leverage touchscreen experiences your employees expect? The answer is the Velocity Browser, powered by Wavelink.
Add voice for productivity
Voice can help. Customers who voice-enable with Speakeasy powered by Wavelink are saving more than $500,000 per year. How much can you save? Get started now.
Modernise telnet apps
Update the "green screen" and take full advantage of all that modern Android, iOS, and Windows 10 have to offer. Your workforce expects it.
Choose your preferred mobile computer
Wearables, handheld devices, or tablets–you have options to modernise with a consistent user experience.
Deploy easily
Modernization is easy using Velocity. There's no need for middleware between your mobile devices and your host. Implementation is simple and fast.
Keep workers on task
Don't let browsers cause security concerns. Keep workers out of browser controls and focused on the task at hand each day. Be more productive. That's the key.
Enhance legacy apps
Velocity brings existing browser applications to touchscreen devices and Android, iOS, and Windows 10 operating systems. Bring your Industrial Browser or CETerm apps forward to your new mobile-device deployments.
Improve workflows
Advanced scripting awesomeness lets you optimise workflows. Parse barcoded data into fields, highlight important info, customise tones for alerts, errors, etc.
All the Tools You Need to Migrate to a Modern Warehouse, in One Place
Terminal emulation and web applications have a long and proven history. You've invested in these systems, and want to be sure you can leverage them, even as you explore a new, expanding generation of mobile device hardware for your workforce. The challenge is, you've been running WinCE or Windows Mobile for a device generation or two.
We have the answers. These are the products you need in order to modernise and migrate to Android, iOS, and Windows.
Fast, inexpensive migration
Migrating to modern operating systems shouldn't keep you up at night. It's a no-brainer thanks to the new features you'll have access to.
Create custom keyboards that offer only those keys relevant to a particular stage of the workflow. Then, add branding elements and colour schemes to make your apps your own.
Adding Speakeasy to voice-enable your apps is as simple on Android as it's proven to be on existing systems.
Your existing and trusted 'green screen' client becomes an Android app—complete with screen-tapping navigation, a clean and intuitive UX, and full-colour graphics. You'll need to send your employees home because they'll want to keep using it!
What about the systems you've already invested in and optimised? Choosing a device and modernising your telnet or web application with Velocity—even adding voice—means you can make the leap to the OS of your choice without having to touch your host apps.
We literally built the Velocity platform so you can avoid the pain, cost, and risk of migration. If you considered migrating but didn't know how to tackle it, now is the time.
The Velocity platform consists of the mobile app/browser and administrative console. There's no need for complexity to come between your mobile devices and your host application.